Why Brands Jump From National to Multi-Local Marketing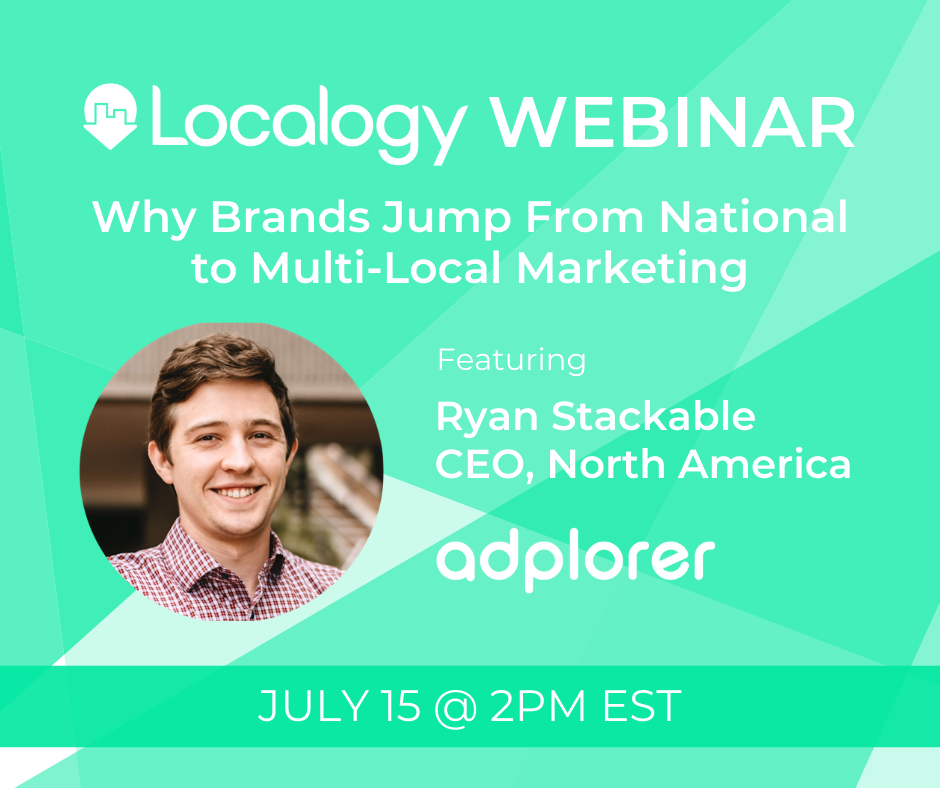 One major perk to being part of a national brand is that the individual store locations benefit from a national marketing and brand strategy.
Although the national strategy is great for brand awareness and online sales, without local marketing, most store locations are left to balance running their day-to-day businesses and being their own marketing team at the same time. In the end, brands lose opportunities to drive local sales.

A study from Social Media Today found that 46% of all searches on Google are seeking local information. Local marketing is the best way to funnel customers directly to individual store locations. In fact, depending on business maturity, location, climate, competition, products, etc., advertising campaigns can be personalized and budgets adapted to local trends.
We believe that each local store should be equipped with its own local marketing strategy to help them win more customers.
Learn how to help Brands tackle the challenges of bringing their national marketing down to the local level in our upcoming webinar with Adplorer.
Learnings of Webinar
Common Challenges and Solutions for Adding a Local Store Marketing Strategy
Working With Co-ops and Regional Marketing Funds
How Much Should Each Store Location Spend on Marketing?
How Do You Track Individual Store Spending and ROI?
Can't attend? Don't worry — we will email a recording to everyone who registers!