Closing the Loop - From Microsoft Advertising to Office 365 and Back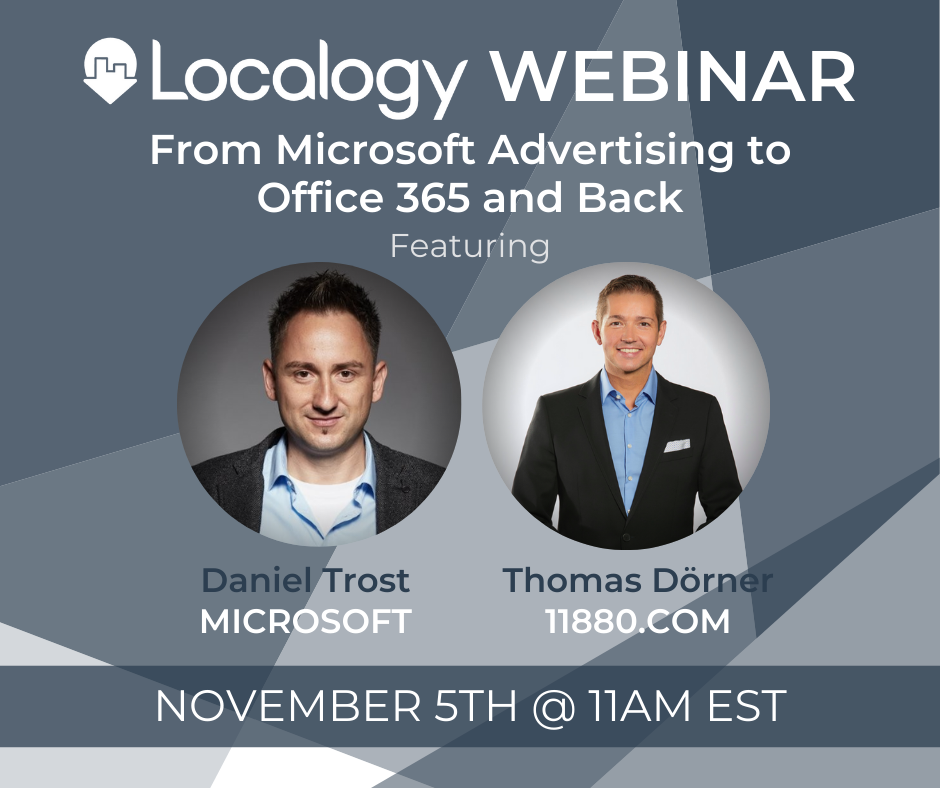 Microsoft's Daniel Trost is joined by Thomas Dörner of 11880 to present real-world insights into the benefits of adding productivity suites into the advertising bundle.
In this case, 11880 became a multi-layered Microsoft partner to help their SMBs accelerate transformation in this ever evolving digital world.
In this webinar, Microsoft and 11880 will present:
How to increase sales performance, conversions and customer lock-in by product bundling and a multi-step sales process
How to support SMBs in their journey of digital transformation by leveraging Microsoft products from different product stacks
How to first become a Microsoft Advertising Partner and second a Microsoft Office Reseller Partner
Can't attend? No worries! We'll send a copy of this webinar to all registrants!