Driving Demand: The Future of Auto & CTV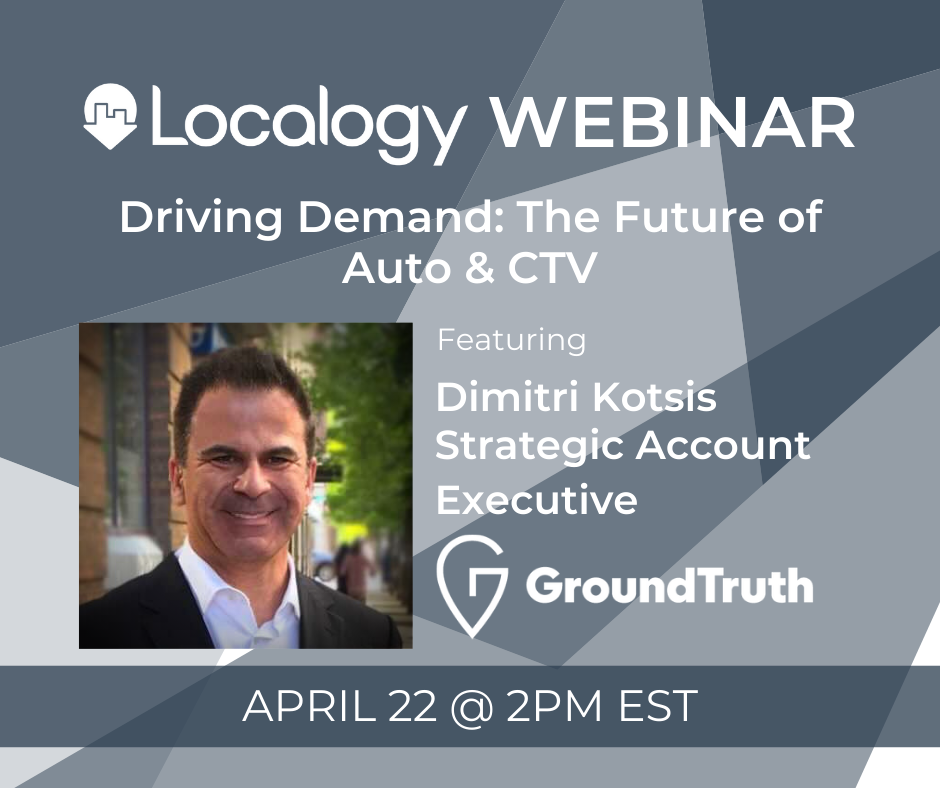 Although car sales were down in 2020, there is optimism about a potential auto sales rebound in 2021. As car shoppers re-enter the market, expectations have changed.
The role of digital experiences leading up to that big-ticket purchase along with lifestyle changes has affected how consumers shop and the types of vehicles that they are in the market for.
At the same time, shifts in media consumption, increase in screen time, and the rise of Connected TV (CTV) will play a big role in how brands and agencies can get their message in front of the right audiences with new marketing strategies.

In this webinar, we'll tackle:
The effect of the pandemic on In-Market for Auto audiences' shopping behaviors
The importance of choosing the right medium to get in front of your consumers
The opportunity that CTV presents in amplifying your messaging and GroundTruth's solution to help you measure the direct impact on visits to physical dealerships

We'll chat one-on-one with CEO of FlowFound and partner to Step One Automotive Group, Nick Cybela on key trends and what's next in the world of auto.