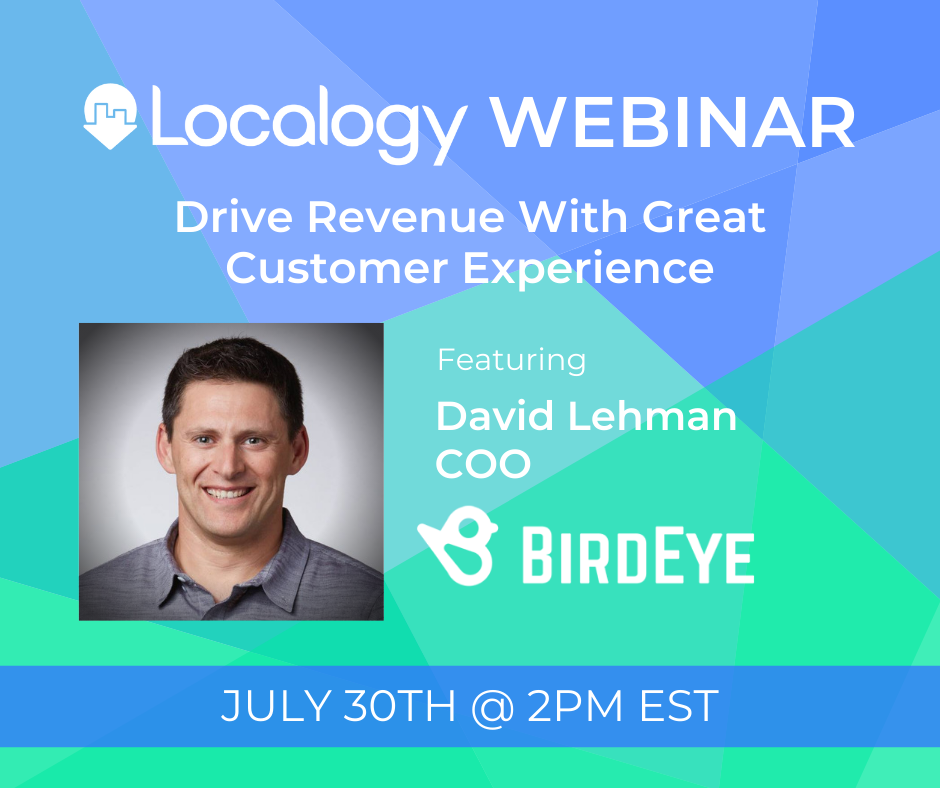 We are living in the age of the vastly empowered customer, and businesses need to adapt, provide a great experience, and find easy ways to communicate. Businesses who make customer-obsession and digital transformation an everyday competency and learn from the insights provided will be able to rise above the noise and be chosen by even more customers.
During this webinar, you will learn:
1) What does it mean to embrace great customer experience
2) How to adapt your business technology stack to a COVID-19 environment
3) How does the future of work look like in a post-pandemic environment
4) What does digital transformation mean for local businesses in 2020 and beyond
5) How to get ahead of the competition in local search results
Don't miss out. Register to join us today!