Common Mistakes
Killing your Local SEO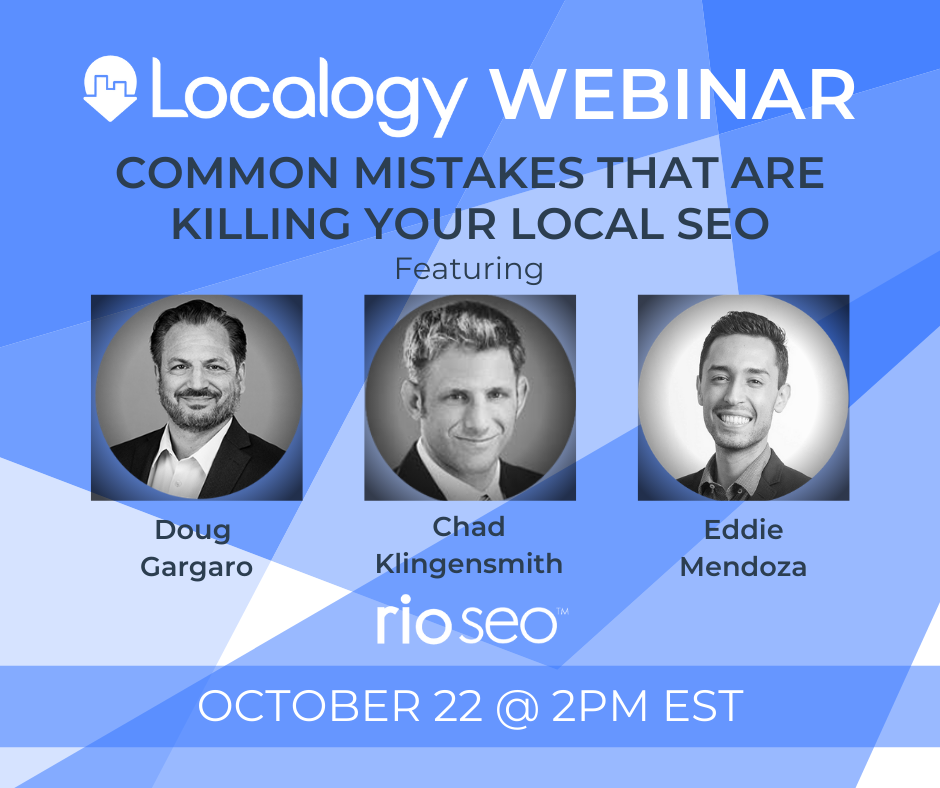 Digital marketers understand the importance of prioritizing their local marketing efforts, knowing 80% of local searches end in conversions. Yet if you're not being seen in the moments that matter, you miss the opportunity to engage and convert potential customers.
That's where our local search experts come in. With extensive experience working alongside global brands with hundreds or even thousands of locations, we've seen countless mishaps thwart even the most well-intentioned local marketing endeavors. In this webinar, we will tackle the 12 most common mistakes that may be killing your local SEO and worse, not driving customers to your locations.
Join Doug Gargaro, Account Director at Rio SEO, Chad Klingensmith, Senior SEO Strategist at Rio SEO, and Edward Mendoza, Local Listings Coordinator at Rio SEO, as they share their insights into how multi-location brands can improve their local SEO.
Can't attend? Don't worry — we will email a recording to everyone who registers!