Defining the Optimal Service Model for SMBs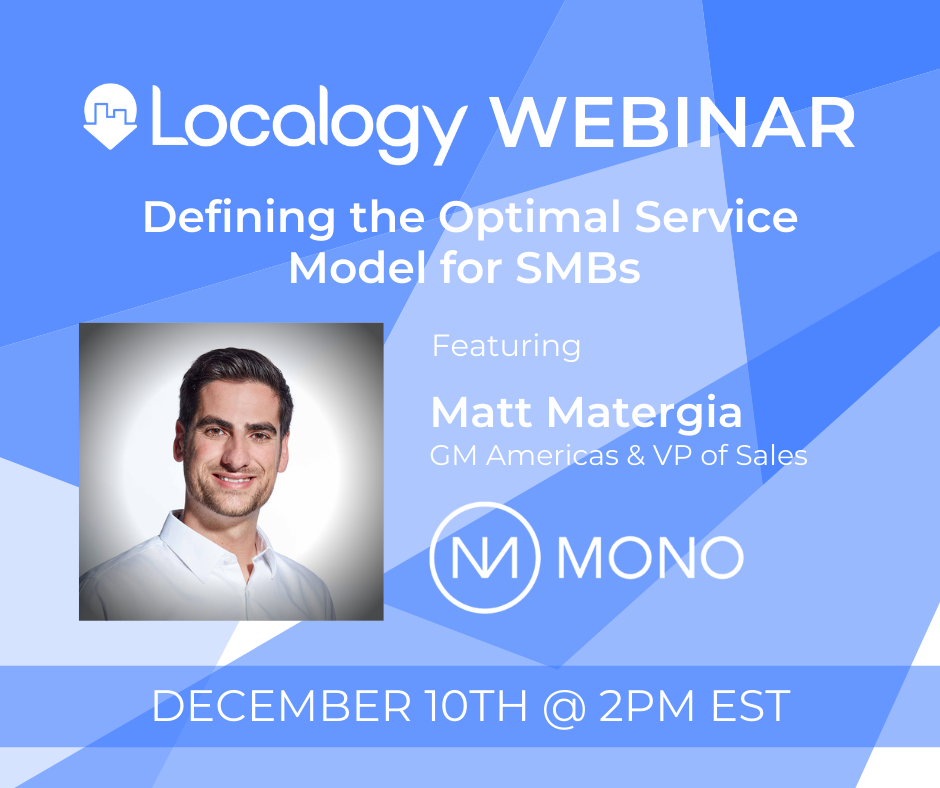 Key to achieving the coveted "SMB Trusted Advisor" status is providing the right product or mix of products. Perhaps a bigger factor is combining the right products with the right level of service and a deeper understanding of your customers' needs.

Mono Solutions and Localogy went straight to the source and asked SMBs directly - What Do You Need?
You will learn:
What "as a service" really means to your SMB customers and how service can be a major value driver for your company.
The gaps that exist between the customer service that SMBs want and they actual get.
How collaborative service leads to a deeper SMB understanding of a product's value.
What form the optimal service model should take.
Can't attend? No worries! We'll send a copy of this webinar to all registrants!