The State of Localized Marketing 2023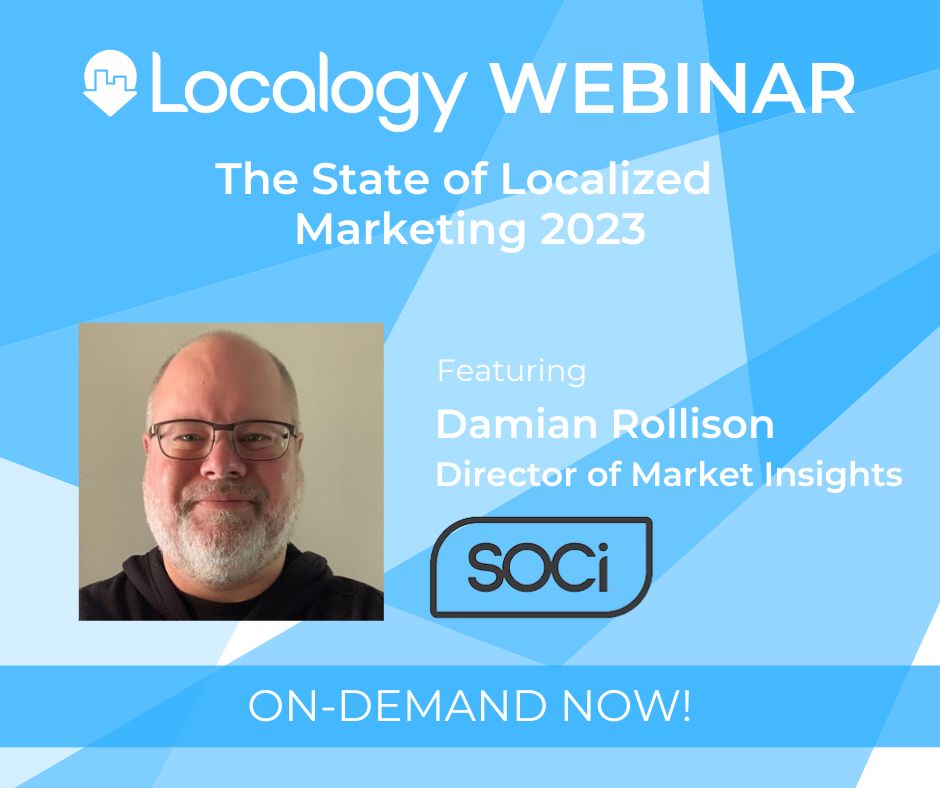 Join SOCi and Localogy for a deep dive into the state of localized marketing in 2023. We will share our top insights from SOCi's Local Visibility Index, including core data points, industry trends, and the factors that drive success.
In this webinar, you'll learn:
The high cost of local invisibility for multi-location brands
Industry trends from SOCi's Local Visibility Index to improve your business's local digital visibility, reputation, and engagement
Best practices for localized marketing to drive local engagement and revenue growth
Learn how you can leverage industry trends to elevate your local digital visibility and improve your ROI.