Taking on the Giants: Top 5 Location Marketing Blind Spots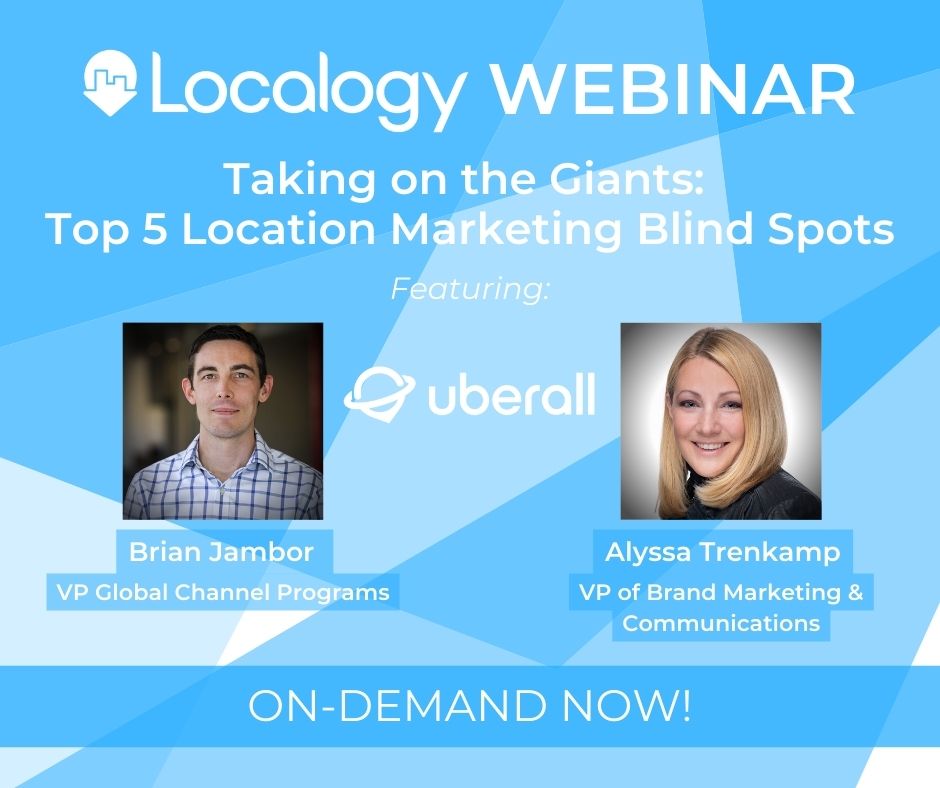 We all know the story of big vs. small, of the underdog who takes on the giant and triumphs: the story of David and Goliath. And when you're helping smaller businesses compete with industry top dogs, the most valuable tool you have is your cunningness.
It's all about identifying competitor blind spots and helping your clients exploit those weaknesses to stand out from the crowd. Whether that means regularly updating Google Business Profiles or focusing on building local community, a more well-developed online presence is key to future-proofing and coming out on top. Meanwhile, competitors' clunky customer journeys and bloated processes could just be their downfall.
By attending this Localogy webinar, you will learn:
The most common location marketing blind spots

How to help your clients outperform even the biggest competitor and be more visible on all-important platforms

Improve chances of being chosen over the competition to drive repeat purchases and loyalty.
Can't attend? No worries, we will send a recording to all of those who register!