How Agencies Can Localize Social Ads at Scale
Hosted By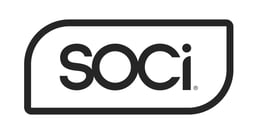 Localized ads have proven to improve conversions versus national brand campaigns.
However, deploying localized, social ads for multi-location businesses has proven to be challenging for agencies. Creating custom content, launching ads, and compiling results for each individual location has been time consuming and inefficient.
In this webinar, Richard Lumsden, Vice President of Business Development for SOCi, will show you how to reduce the time to deploy local, social ads by 98%.
Learn how you can...
Launch hundreds or thousands of localized ads in minutes

Reduce your operational costs to increase profits

Unlock co-op dollars and new revenue streams