Leveraging Your Franchise's Local Presence On Social Media: The Data Marketers Need to Know
Hosted By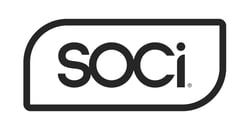 Where you go in the real world says quite a bit about you.
Unlock our data and insights surrounding the holiday season together with Senior Ad Strategist Malcolm Johnson and Market Insights Expert Nicole Genchur to better understand your consumer, increase store visits and make smarter audience segmentations.
Key takeaways of this webinar include:
Key market insights and holiday seasonal trends

How brands leverage location marketing to build and target unique audience segments

How to increase foot traffic for this holiday season.