The Online Reputation Gap: What Businesses Think vs. What Consumers Expect
Hosted By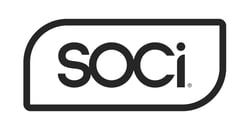 Research has shown that online reviews are now the most important purchase consideration in today's mobile and social-driven marketplace. Yet 39% of local businesses still don't get it. Even those that do are failing to keep up with consumer expectations.

In this webinar, Localogy (formerly the Local Search Association) will present a new study that asked businesses and consumers parallel questions about the impact of reviews and how they influence purchase behavior. The data have immediate practical implications, whether your customers are SMBs, franchisees or multi-location brands.

For agencies and multi-location marketers, challenges in managing hundreds or thousands of social media interactions and reviews can be overwhelming -- so much so that 40% of businesses only respond "when they get a chance" or not at all. This is a missed opportunity to improve the customer experience and drive sales.

Join SOCi CMO, Monica Ho, as she explains what's causing this gap in online reputation management and offer strategies and tactics that will help build the bridge.