One Year Into the Pandemic: How Local Search Trends Show the Path to Recovery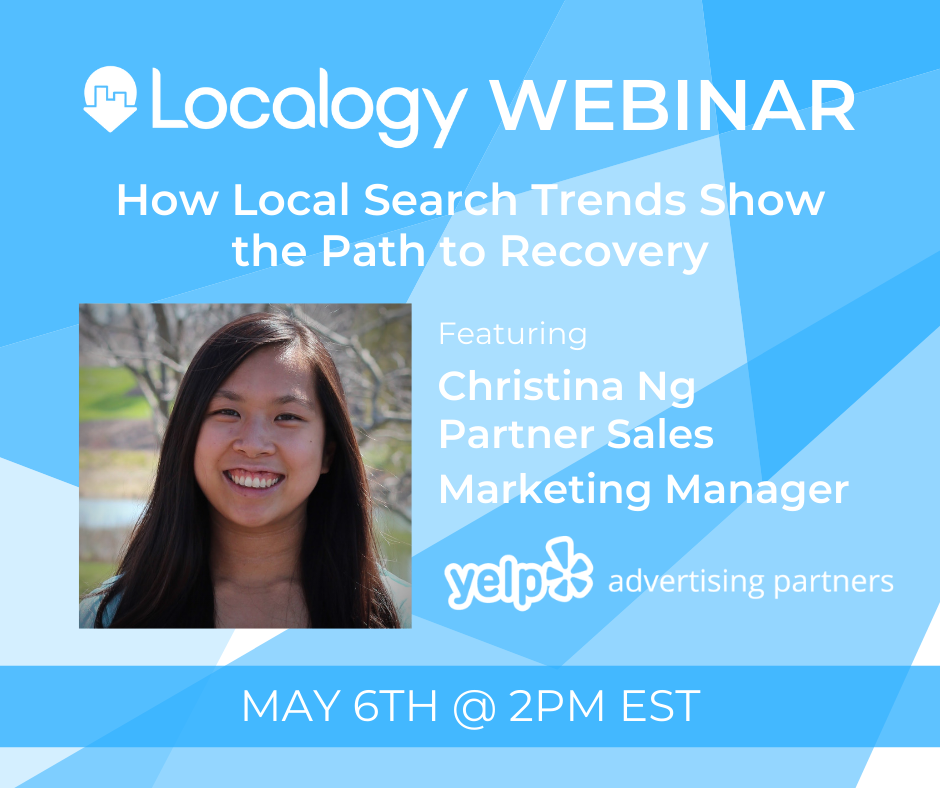 On March 11, 2020, the World Health Organization declared the COVID-19 outbreak a pandemic, marking a major turning point in the lives of consumers and economies everywhere.
Examining local search trends and company reactions on the Yelp platform demonstrates, just one year later, the resiliency of local businesses in the face of rapid consumer behavior change across services, restaurants, and more.
Join us as we unpack insights from the Yelp platform from the past year and how this information can be successfully leveraged by any business with a growth mindset.
Learnings of Webinar:
What Yelp data tells us about how COVID has impacted both consumers and industries
How businesses have successfully adapted throughout this period
How are trends shifting as the country emerges from lockdown
What can businesses and agencies do now to continue accommodating a new climate
Can't attend? Don't worry — we will email a recording to everyone who registers!